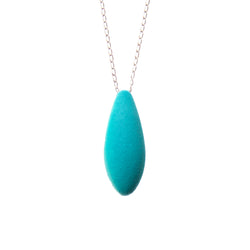 Pendant "Mini Honeyberry"
NB! Delivery 2-4 working days!
EARBERRIES is Tanel Veenre Jewellery's most successful series, featuring an unlimited color chart. Earberries are a tactile experience you must see in living colour – reflective 'cosmic dust' gives them a unique velvety coating like no other.
Material:
wood
sterling silver
cosmic dust
Chain length: 45 cm
Gift Box: the piece of jewellery will arrive in a classy gift box
NB! Each piece is unique as it is hand-painted.